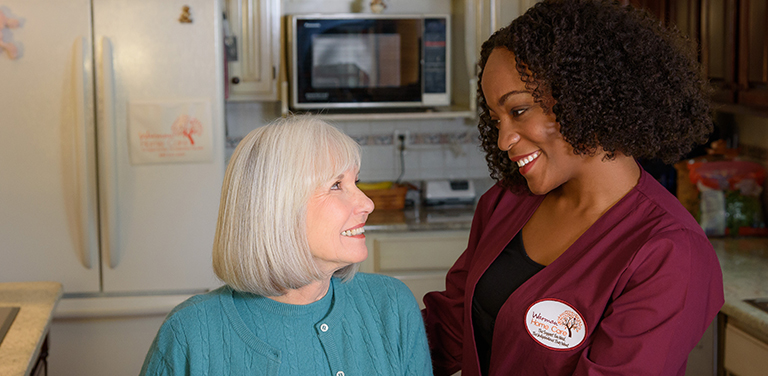 Caregivers Backed by "Layers of Care". Warman is a family owned and operated home care provider that has grown and refined our systems over 20 years to carefully screen, train and place compassionate, qualified caregivers, supported by our team approach.
Care duties can begin immediately, or we can offer a FREE initial on-site evaluation by a Registered Nurse to recommend the best care plan.
Your care coordinator monitors weekly activities, follows up with you by phone – and is always available to you.
We report on improvements or alert family to areas of decline or concern.
We can tailor unique care programs for clients with special needs.
We can include activities to speed recovery or stimulate mental alertness.
Every Warman Caregiver is an Employee
We take care of all taxes, insurance and security bonding. We invest in continuing education and take good care of our employees so they can take good care of you. Be wary of hiring direct, using a registry or referral service – these protections will not be in place.
Call to discuss your needs with a Care Coordinator:
Call us at (888)-243-6602 to discuss how we can help keep your loved one safe and happy at home.